2 Eggs Calories or Calories in 2 Eggs: Egg Info
2 eggs calories or calories in 2 eggs play a vital role in contributiing nutritional ingredients in everyone health.
Eggs are not only delicious but also amazingly nutritious. Many people love to eat 2 eggs daily. So it is important to know about the calories in 2 eggs.
Whether you prefer to boil, process, or ferment, eggs are a good source of high-quality protein.
It is very important to know 2 eggs calories or calories in 2 eggs. Two eggs contain approximately 148 calories or 620 kilojoules.
Calories in an Egg: Calories and kJ
One egg contains on an average 74 Calories or 310 kilojoules. It is quite the same as two apples. But again its depend on the size of the egg. One large egg can go up to 80 Calories.
Eggs are inexpensive, commonly called a natural multivitamin. The details information given in the below table:
Modern Sizes (US)
Nutrition information
Peewee (35.4g)
Small egg (42.5g)
Medium size egg (49.6g)
Large egg (56.8g)
Very large egg (63.8g)
Jumbo
(70.9g)
Energy kcal (calories)
50
60
72
80
90
109
Energy kJ
209
251
301
335
376
456
2 Eggs Calories
How Many Calories in an Egg?
The exact calories in an egg is always depend on the size of an egg. In case of cooked egg, its depend on the process of preparation or cooking.
Most of these calories contains in the yolk of an egg. However, to have a basic idea we can take the average calories in a single medium-sized egg is aound 66 calories, and an small size average egg contain approximately 55 calories and a large egg can contain around 80 calories.
Eggs: Nutrition Facts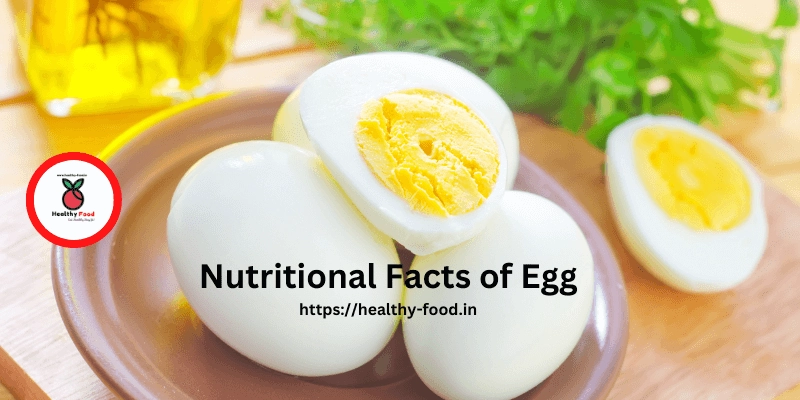 Essential nutrients are also fully loaded in egg yolk; they are rich in protein, folate, riboflavin, selenium, vitamins D, vitamins A, E, B12, omega-3 fatty acids, iron, and choline. And just the bonus, they have lower calories.
Eggs contain the highest quality of protein. There are other foods high in protein also available that you can eat.
Eggs contain protein, minerals, and healthy fats. Yes, there is cholesterol, but recent studies at the University of North Carolina and Saint Louis University show no direct link between dietary cholesterol and blood cholesterol levels.
Most importantly, if you are going to eat eggs, stick to a low-fat diet. It is not a high cholesterol diet that causes heart and health problems; it is high in saturated fat. One large egg only contains about 1.6 grams of saturated fat, which is relatively less.
If you are trying to keep the percentage of body fat lower than the option of just eating egg whites, leave a fork. However, egg yolks are full of healthy fats and vitamins A, D, and E.
Eggs also have health benefits to help you lose weight. Studies have shown that people who eat two eggs for breakfast feel full all day and eat less during lunch.
Everyday people include at least 2 eggs in their diet. So, you should know 2 eggs calories or calories in 2 eggs if you are doing the same thing.
Nutrition Facts: Boiled Egg
| | |
| --- | --- |
| Amount Per 2 large (100 g) | Calories 156 |
| | % Daily Value* |
| Total Fat 10 g | 15% |
| Saturated fat 3.2 g | 16% |
| Cholesterol 373 mg | 124% |
| Sodium 124 mg | 5% |
| Potassium 126 mg | 3% |
| Total Carbohydrate 1.2 g | 0% |
| Dietary fiber 0 g | 0% |
| Sugar 1.2 g | |
| Protein 12 g | 24% |
| Vitamin C | 0% |
| Iron | 6% |
| Vitamin B6 | 10% |
| Magnesium | 2% |
| Calcium | 5% |
| Vitamin D | 21% |
| Cobalamin | 20% |
*Per cent Daily Values are based on a 2,000 calorie diet. Your daily values may be higher or lower depending on your calorie needs.
Nutrition Facts Sources include: USDA
2 Eggs Calories: The Truth Behind Eating Whole Eggs
Eggs are a good source of nutrition if you eat 2 eggs everyday, you may fulfill your the requirement of all essential nutrition of your body. But eggs contain calories also. It is essential to know the calories in 2 eggs.
Usually people eat 2 eggs in their regular diet. Hence, 2 eggs calories is important to analyze concerning health benefits.
Somehow most people know that egg yolk is the unhealthiest part of an egg and contains 90% + nutrients.
Egg yolks contain more than 90% of the egg's calcium, zinc, thiamine, iron, phosphorus, vitamin B6, vitamin B12, folate, and pantothenic acid.
In addition, egg yolks cover the essential fatty acids and all the fat-soluble vitamins, e.g., Vitamin A, D, E, and K. (Information taken from Trusted Source)
A single yolk from a large egg contains roughly 22 mg of calcium, 66 mg of phosphorus, 9.5 micrograms of selenium, and 19 mg of potassium (according to Trusted Source)
10 Best Health Benefits of Eating Eggs
Vitamin D In Eggs: The Secret Weapon For Healthy Bones
Vitamin D is essential for strong bones, and eggs are an excellent natural source of vitamin D.
Vitamin D absorbs calcium and promotes healthy bone formation.
They can also enjoy eating tasty eggs along with nutritional benefits. You can pull that yoke straight from the egg and enjoy the whites.
Removing the yolk from the egg not only eliminates cholesterol, leaving the egg whites only limited to just 18 calories count of food depending on the size of the egg.
2 Eggs Calories: Weight Management
For those who want to manage their weight and even lose weight, 2 eggs calories or eggs are a great option. They contain protein that helps keep you full, so you don't eat too often.
A high protein diet is more satisfying and filling than a low protein, thus reducing appetite and contributing to the feeling of fullness.
If you eat protein, you are not hungry, and you will eat fewer calories.
Eggs have fewer calories compared to other protein foods but are full of the nutrients you need during the day.
One large egg contains 14 essential nutrients but contains only 74 calories.
Eggs are a good weight loss supplement and can help with weight loss as well.
An egg meal also produces more saturated fat. So it is comparable to a low-protein diet with the same amount of calories.
The Satiety Index is a scale that determines how food helps you feel full and lowers calorie intake later.
People found eggs as a high-protein diet reduces cravings and those irritating thoughts of food and reduces the need for a snack at night.
Eggs contain all essential amino acids in proper storage ratios.
A high protein diet increases metabolism. By eating a high protein egg diet, you can also increase your metabolism by 80-100 calories.
Metabolism is due to the thermic effect of the number of calories consumed while digesting, absorbing, and storing your food. Therefore, it takes more energy to digest protein than it needs fat or carbohydrates.
Eggs Help to Improve Concentration
Nutritious eggs can help you concentrate and learn better when you eat them in the morning. A balanced breakfast containing eggs enables you to get it in the morning hours. You can improve the following by eating eggs:
Attention and focus
Reading and numeracy skills
Better behavior
Better test scores
When you eat eggs, you get essential nutrients in a small package that helps you stay healthy and function well. There are only five grams of egg fat and only 70 calories to help children maintain weight with them. Not only for children, but adults can also benefit from improved concentration by eating eggs as well.
2 Eggs Calories: Eye Protection
Eggs can keep your eyes healthy. The eyebrows contain Lutein and zeaxanthin, which are antioxidants, and these can help protect your eyes from damage due to sunlight. These nutrients can also help prevent eye diseases such as macular degeneration.
Those who ate eggs tended to have more minor headaches compared with people who ate eggs more often.
Eggs are Rich Source of Protein
They help you limit your food intake and are the perfect food when you need the energy of your day.
Proteins control the rate at which our body absorbs calories. One large egg contains six ounces [6 g] of high-protein protein and has egg yolk and egg white. If you want to get maximum health benefits, you should eat the whole egg.
Eggs also contain amino acids that form body blocks.
2 Eggs Calories: Nutrition and Brain Development
Eggs help to provide the ability to think. Choline is a component you can find in egg yolks, and this choline helps stimulate the growth of our brain.
Choline is essential for our health, but our bodies do not produce it in sufficient quantities. We need to find this form of nutrition; our food and eggs help to provide for you.
Eggs Keep the Body Healthy and Bright
People are eating eggs since ancient times for skin and hair care.
Eggs have a binding quality; that is why eggs play an excellent role in hair growth, reducing the chances of hair fall.
The average volume of the egg in the hair and skin makes it shiny and firm.
In addition to helping the skin and hair, many other health benefits are available to this delicious product.
2 Eggs Calories: Heart Care
Cardio-vascular health of the human body is critical and needs to be maintained. A regular diet of eggs ensures that the cholesterol level in the body remains stable and there are no significant changes in it.
Until a few years back, medical experts recommended a small diet for heart disease patients, but after some research, experts found that a small amount of this dietary product benefits the heart.
Doctors advised patients to slow down egg eating as eggs contain high cholesterol until a few years back.
But after years of research, it has finally been proven that cholesterol and egg diets have no direct relationship. It does not change the levels of blood cholesterol in the human body.
2 Eggs Calories: Blood Pressure Management
Yellow egg yolk helps to reduce blood clots that form in the human body due to increased fibrin. It is helpful the more often you eat eggs.
But this does not mean that one can eat a large number of eggs simultaneously every day. The diet will depend on the diet plan one is following.
Eggs Nutrition: Macular Degeneration and Cataract Degeneration
The eyes play a significant role in our body as an essential organ.
You can able to see everything just because of your eyes.
We can see the colors and the objects around us. It is a rare gift that we need to safeguard and nurture.
Eating healthy eggs reduces cell damage and cataracts, one of the most common diseases common to people in their 60's.
From now on, you can assume that the proper use of eggs helps maintain good mental and physical health.
More Benefits of Eating Egg Whites.
The debate over whether or not to eat eggs is beneficial has been going on for years now. Some say that 2 eggs calories are not suitable for health, especially the heart, because they are high in cholesterol.
Some say that we need to eat at least 2 eggs calories regularly because the body needs suitable protein each day to stay healthy.
The fact is, eating eggs is even more beneficial. That if you remove the yolk completely.
A healthy person needs 300mg of cholesterol a day. While one egg is about 220mg of cholesterol, it is all in the yolk.
However, egg white is so low in cholesterol that if you remove the yolk and eat white alone, you reduce your risk of heart disease by a large percentage.
Eggs are known to be high in protein. It contains 6g protein, and more than 50 percent of this protein is present in its white part.
That means, if you eat it alone, you are eating pure protein and zero fat from egg yolk unless you are going to fry it using butter or oil.
So, when you take out the yolk, you remove 56 calories, leaving only 18 calories of the white ones.
The next time you try to cook an egg recipe, use only one whole egg and one egg white from the other two instead of three whole eggs.
This process will eliminate about half the calorie content.
If you are very careful about the intake of calories of 2 eggs, you need to eat eggs without yolks.
Whether it is saturated, monounsaturated, or polyunsaturated fat, it doesn't matter. Eggs white are the low source of fat.
It is a good choice for people who wish to have a high-protein but low-fat diet.
They also contain essential nutrients such as calcium, phosphorus, selenium, and various amino acids.
Whether you're an egg lover or not, these live facts from egg whites have got your attention. Egg yolk contains the nutrients our body needs, so it's okay if you decide not to remove it altogether.
Eggs: Frequently Asked Questions (FAQ)
How many calories are there in 1 egg and 2 teaspoons of oil?
It is very important to know 2 eggs calories or calories in 2 eggs. Two eggs contain approximately 148 calories or 620 kilojoules. (One egg contains 74 Calories or 310 kilojoules). It is quite the same as two apples.
2 teaspoons of oil (any oil) contain approximately 80 calories.
Thus, the total calories of 1 egg and 2 teaspoons of oil would come around 74+80 = 154 calories.
How Many Kilojoules in An Egg?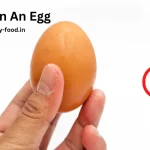 The energy Kilojoules of an egg is depend on the size of the the eggs. Here below are the different sizes eggs and its Kilojoules:
Peewee (35.4g) – 209 kJ
Small egg (42.5g) – 251 kJ
Medium size egg (49.6g) – 301 kJ
Large egg (56.8g) – 335
Very large egg (63.8g) – 376
Jumbo (70.9g) – 456
How Many Calories in Two Eggs?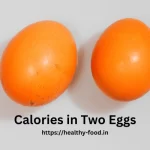 It is very important to know 2 eggs calories or calories in 2 eggs. Two eggs contain approximately 148 calories or 620 kilojoules.
How Many Calories in An Egg White?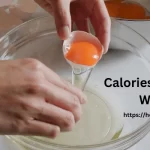 We get egg white (the thick liquid) after separating the yellow color yolk from the egg. The quanitity of the egg white liquid depends on the size of the egg.
Normally, egg white liquid weigh about two-thirds of egg's totalweight and contains more than half of the total protein.
On an average the egg white of a 60 gram egg contains approximately 17 calories.
Egg white is a rich source of protein. People having cholestrol issues and only want add protein in their diet plan, can consider only egg white as a great option for protein avoiding egg yolks.
How Many Calories in a Boiled Egg?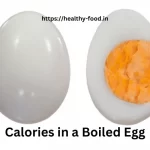 Boiled eggs are always a great option for breakfast and you can add it in sandwiches, salads, and curries.
An average 60g boiled egg contains around 74 calories or 310 kJ of energy.
How Many Calories in a Poached Egg?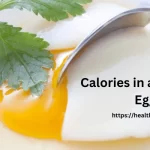 Poached eggs are all time favorites of people. The delicately cooking method in lower temperature using very less quantity of oil (or sometimes steaming) yield perfect taste and texture.
One 50 gram poached egg contains about 71 calories or 297 kJ energy.
How Many Calories in a Fried Egg?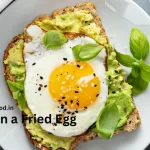 Fried egg (also known as sunny-side up) is a cooked egg dish using frying pan. Traditionally, in many countries people eat fried eggs in breakfast.
Fried eggs' calories depend on the preparation process, and the amount, type of butter or oil used in the frypan.
One large 60 gram fried egg can range 85 to 120 calories which is approximately in between 355 kJ to 500 kJ energy.
How Many Calories in Scrambled Eggs?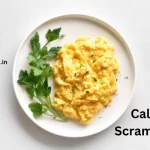 Scrambled eggs preparation are one of the easiest process of cooking. It takes very short time to cook and a very tasty dish.
This recipe is very soft, flavorful, creamy, delicious, and easy to prepare.
One large 60 gram scrambled egg (whole, cooked) can range 90 to 100 calories which is approximately in between 376 kJ to 418 kJ energy.